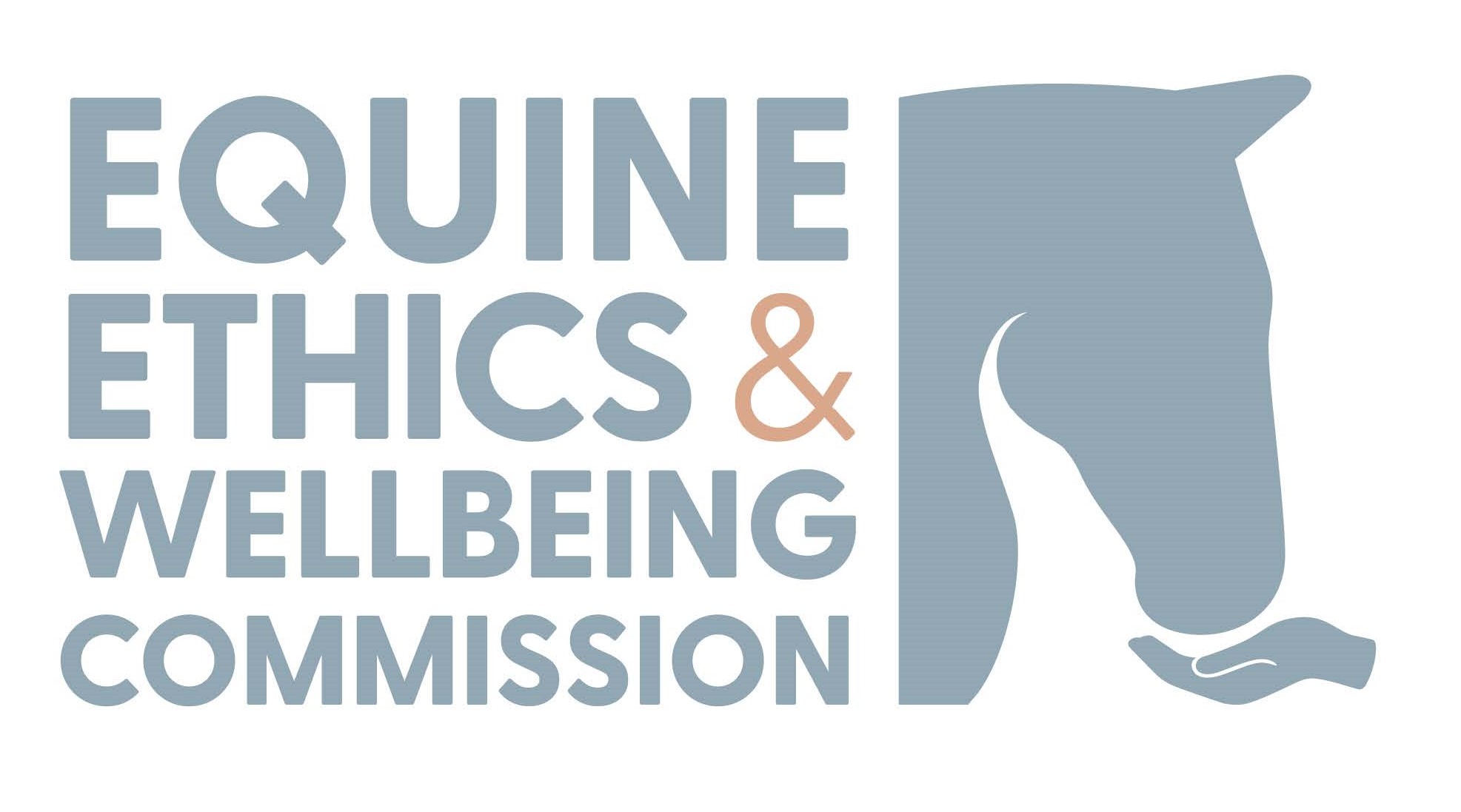 The Equine Ethics and Wellbeing Commission (EEWB) for the FEI delivered its first report to FEI delegates at the FEI General Assembly (GA) in Cape Town (12 November).  

The independent EEWB was founded in June 2022 to address equine welfare issues of public and equestrian concern to ensure the welfare of the horse is paramount – and so strengthen horse sport's 'social licence' to operate.

The Commission, which meets monthly, immediately commissioned two substantial surveys to provide concrete data to help shape its proposals.  

The surveys were conducted in English, Spanish and French; one designed for horse enthusiasts, the other for the general public. Almost 28,000 equestrians – including almost 8,000 FEI affiliates – responded to the former from 116 countries, and more than 14,000 people from 14 nations were surveyed in the latter.  

Full details of the methodology and findings can be viewed at the EEWB Commission's new website at https://equinewellbeing.fei.org/key-documents.html.

Amongst the key findings were:  
Clear evidence that both equestrians (75% of those surveyed) and the general public (65%) have concerns about the welfare of horses in sport
67% of the general public, and 50% of surveyed equestrians, believe horses sometimes or never enjoy being used in sport
78% within the equestrian community and 52% of the public believe welfare standards need to improve. The six priority areas amongst equestrians are: 1) training and riding/tack and equipment; 2) recognizing physical and emotional stress; 3) accountability/enforcement/knowledge; 4) the other 23 hours; 5) competitive drive/horses seen as a number 6) not fit to compete/masking health problems.
There is general optimism (77% of equestrians) for horses' future use in sport, but only with welfare improvements.
Equestrian stakeholders consider that for horses' welfare to be improved: current welfare rules must be better enforced; new welfare rules should be informed by science; and those involved with horses should have a required level of equine welfare knowledge  

From these findings, the EEWB Commission has made six initial recommendations which range from tack and equipment issues (eg. double bridles no longer being mandatory in Grand Prix dressage) to education (an Education Focus Group is being established to review and adapt horsemanship teaching as necessary).

A list of further sources used by the EEWB in producing its tack and equipment recommendations is also available on Commission's new website at https://equinewellbeing.fei.org/key-documents.html .  

Professor Dr Natalie Waran, Chair of the EEWB, told delegates: "As the Commission, we will be blunt. We will be direct and we will tell you the truth. But in the end we will be here with you. There is change that needs to happen and we are here to develop a strategy, provide objective advice, make recommendations and then see how these recommendations can be put into operation.  

"I am pleased FEI members recognize that the data from the surveys is extremely valuable to identify concerns as well as suggested courses of action to mitigate them. While it's clear that change is needed, I am confident that the FEI, the National Federations and equestrians around the world are committed to the journey. The work of the Commission will provide the structure, set the direction and help with navigating the actions that can be taken, but it will be the ongoing leadership of the FEI and work at local level that will help ensure that equine welfare is fully prioritized – and seen to be so – and so help equestrianism maintain its social licence."  

She then outlined the EEWB's strategy to address social licence based on six main pillars: evidence, education, engagement, effective regulation, enforcement and empowerment. Commission member Professor Kathalijne Visser, who led the analysis of the survey results, presented the key findings and where there were differences in perspectives within equestrian audiences.

The Q&A session at the GA enabled open and positive discussion between delegates and EEWB members for the first time on a wide range of topics. The EEWB's strategic roadmap will now be further developed and consulted on at the FEI Sports Forum in April 2023.  

Background Information on the Equine Ethics and Wellbeing Commission
The committee was founded in June 2022 to address societal concerns about the uses of horses in sport.

It meets monthly (on Zoom or in person).  

Its purpose is to find courses of action that will strengthen equestrianism's place in society.

It will develop an evidence-based welfare strategy to guide FEI regulations, policies and practices, as well as to enable effective advocacy and influence relating to the ethics and wellbeing of horses in sport.  

The Commission comprises 10 people, five of them nominated representatives of the FEI and five who are external to it. It is chaired by Professor Dr. Natalie Waran (NZL), an internationally respected equine behaviour and welfare expert.  

Find out more about it at equinewellbeing.fei.org.